Teachers & Staff
The faculty and staff at Otto-Eldred Elementary School work as a team to provide a positive environment and a high-quality educational experience for every student. We are happy to discuss any concerns you may have to address individual needs. Please contact any member of our team; we'd love to get to know you better.
Administration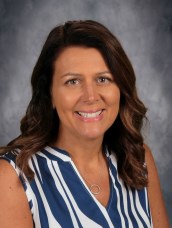 Lindsay Burns
Director of Pupil Services and Special Education
Send Email
Biography
About Lindsay Burns
Mrs. Burns serves as the Director of Pupil Services and Special Education. Mrs. Burns focuses her efforts on state requirements set forth under Chapter 14 (Special Education), Chapter 15 (504 Service Agreements) and Chapter 16 (Gifted Education). Further Mrs. Burns serves as the Homeless Liaison, Foster Care Liaison, and Act 1 Point of Contact. Mrs. Burns is the district transportation coordinator and oversees all student services, which includes cooperative professional relationships with outside agencies.
Mrs. Burns graduated from St. Bonaventure University with a Bachelor's of Science Degree in Elementary and Special Education in 2005. She continued her education at Edinboro University where she completed her Master's Degree in Educational Leadership (2010) and Superintendent Letter of Eligibility (2021). Mrs. Burns holds certification in Elementary Education, Special Education, Administration K-12, Supervision of Special Education K-12, and Superintendency. Mrs. Burns has worked within the Otto-Eldred School District since 2005.
Mrs. Burns resides in Bradford with her husband, Corey, and their two children, Cooper and Beckett.
Close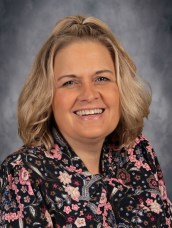 Nichole M. Garthwaite
Elementary Principal
Send Email
Biography
About Nichole M. Garthwaite
B.A. in social sciences from University of Pittsburgh
Elementary education certification
M.A. in teaching from Marygrove College
Master's in education (educational leadership) from Edinboro University
Professional certifications include: Pennsylvania elementary education (K-6), Pennsylvania mid-level English (7-9), Maryland certification in elementary education (1-6), Pennsylvania school administration principal certification (K-12)
Close